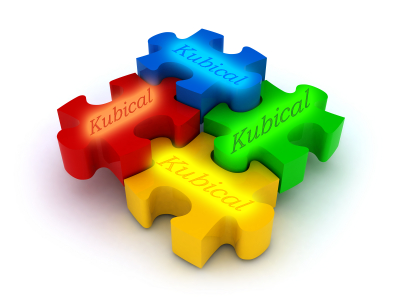 Kubicals Application Development Services help you balance costs, boost service levels and improve productivity through robust management of flexible, high-performance, business-critical applications. Leveraging the best-of-technologies and practices, we ensure that your business applications are developed, maintained and managed within optimal costs and agreeable time-frames to provide you secure and risk-free business environments.
We approach Application Development in a mature, proactive way. We believe that Application outsourcing can reap benefits only if risks are minimized and balanced by off-shoring-incentives like reduced costs, unfailing performance ratios and consistent quality levels.
Our development model is a meeting of the conventional and the current. We carry conventional practices with agility to provide faster, enhanced solutions to client. Without cutting corners or compromising quality, we deliver applications within shorter time-frames and agreed-upon deadlines.
SERVICE HIGHLIGHTS
Global Delivery Model (GDM)
Well-structured development metrics
Customized application development
Increased uptimes & consistent performance
Adherence to international quality standards
Proper Risk Management model & rigid QA Process
Reduced time-frames, sliced-down costs
We use various development methodologies like Waterfall, SCRUM, Agile, and Iterative, to meet your requirements. We have well defined Project Management processes to help customers interact with our team effectively. Most of our Project Managers are PMI certified professionals who can put their best to deliver the right solutions.
Web Application Development
Kubical designs and develops Web Applications that are business-critical and help you sail smooth through challenging and constantly-evolving technological changes. Our web applications tone-down IT complexity, facilitate seamless work flow and synchronize business operations, making them easy to manage and monitor.
Our Web Applications are end-products of in-depth analysis and understanding of client's requirements. Configured to suit client 's IT requirements, our web applications help enterprises steer clear of corporate stigmata like processing-delays, information-thefts and problems in data access or recovery. With exclusive business-enhancing features, our applications come with cross-platform compatibility (i.e., Windows, Mac, Linux, etc.) and can be easily integrated into other web procedures.
SERVICE HIGHLIGHTS
Kubical delivers web applications that can keep you on the upbeat of the IT rhythm by hampering downtimes and accelerating productivity. We ensure that you are one-up on competition through effective applications that are critical to reduce time-to-market periods and slice-down development costs. Kubical has developed simple to advanced web applications and web RIAs for clients - from online presentation tools, data management to computer-aided design optimizers, eCommerce applications etc.
Content Management
Enterprise Content Management has been defined in a number of ways owing to its numerous advantages. According to AIIM, ECM is a set of strategies, methods and tools used to capture, manage, store, preserve and deliver content and documents related to organizational process. ECM tools and strategies allow the management of an organization 's unstructured information, wherever that information might exist. Although, the whole concept of ECM is complex, it can be easily broken down into recognizable terms as in capture, manage, store, deliver and preserve. The corresponding terminology in SAP world may be different as in Check-ins, Check-out using Kpro, Archive etc.
SERVICE HIGHLIGHTS
SAP Enterprise Content Management contains multiple services as a part of Netweaver, as outlined below:
Knowledge Management
Web Page Composer
Records Management
Knowledge Provider (Secure storage system)
Content Server (SAP or Non SAP).
At Kubicals, our team offers a wide range of experience with all the services of SAP ECM listed above. Apart from that, we also possess the skills to help our clients with installations of both SAP and Non-SAP Content Servers. Also, depending on our Client's requirement, we also offer an end to end solution for the business use.