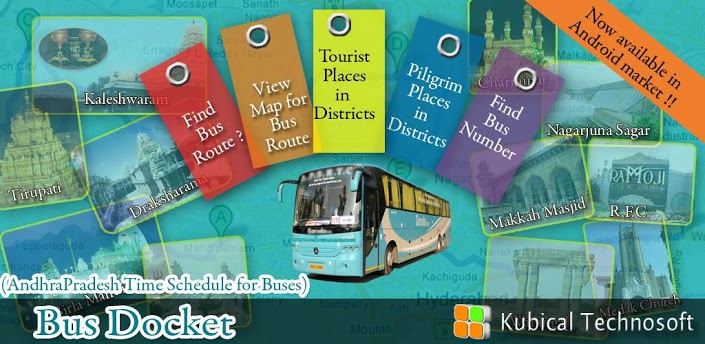 Confused about bus routes and timings? New to the area? Thinking of exploring a new place? Whatever your need, we are here to serve you with Bus Docket.
The Bus Docket app provides you with all information you need for commuting in Hyderabad Public Bus Transportation, for local, tourist and pilgrim destinations. All you need to do is: Enter the 'From' and 'To' or click on one of the desired Districts of Andhra Pradesh , and then 'Submit' and voila! All the information that you need for the commute is now available in the palm of your hand.
We hope 'Bus Docket changes' the way you plan your commute! We are also working towards expanding Bus Docket services to many more cities and states in India. Please provide your feedback to help us improve and expand the reach of the services that we can provide.